I have mixed emotions when it comes to this week's Five for Friday. I was so excited to dedicate this post to the beach. I love the beach. I love going to the beach and talking about the beach....did I mention I love the beach? Anyway, as excited as I am to tell you a little bit about my beach week but I'm also aware that it's Friday...which means I have to go home tomorrow and start getting serious about the start of school. That thought takes the wind out of my sails just a tad. The good news is...I'm not going home today! So I'm going to share a few my favs from this week with you and then I'm heading out to soak up my last beach day!
Remember this picture? I haven't finished either book yet. I'm inching ever so close to the end of Gone Girl. I told you before I've been dodging all of the attempts to have the ending ruined, during the last SEVEN months, and I thought a couple of times that I might have accidentally found out how it ends but honestly I have about 100 pages left and I have no clue where the story is going. I think if I was watching the movie I would be totally freaked out by everything that's been happening but I'm not getting that feeling just from reading. I think I'm just too confused right now.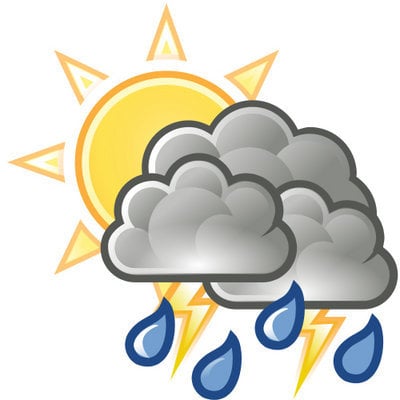 We've had "a chance" of rain every day this week. This happens every summer. We start checking the weather for our week as soon as it's available and without fail we have "a chance" of rain every day. Luckily the rain has held off and we've had nice sunny days...and by nice sunny days I mean hot...really hot days...93 degrees but it feels like 108 hot days. I don't think asking for 7 days of sun, a little breeze, and no humidity is a lot to ask for. Is it? Maybe I'm just a beach snob. I don't know. It was pretty cloudy this morning but the sun is making its way out from behind the clouds so I'm hopeful for today.
Every year I go in search of two very important beach items. One of these is the best key lime pie in the area. It's a tough job I know. If you've never tried key lime pie I suggest you try it on your next beach trip. You could try it somewhere else but it's my theory that everything is better at the beach so if your looking for authentic key lime pie...try it at the beach.
The second item on my top beach finds list...oysters on the half shell. Some of you may be really grossed out by that. If you're picky about textures and things like that when it comes to food you probably won't like them. If you love all things seafood you'll love oysters too. I love them. I love them raw, I love them fried. I would eat them in a box I would eat them with a fox..you get it. I've been told all oysters are the same and I'm here to tell you...they are not. Once you have really good oysters you'll know the difference too.
I started another book. Probably not a good idea considering I still have two other unfinished books but I've really been wanting to read this for a long time...and it's still summer time so I can get away with reading three books at once. I just started reading a couple nights ago and I can already tell I'm going to like it. There's something about a book written by another teacher that makes me want to read it. I'll let you know..about all three of my reading endeavors...when I finish them.
So there you have it. Five for Friday beach style. How did you spend your week?